How Much Does a Carport Cost?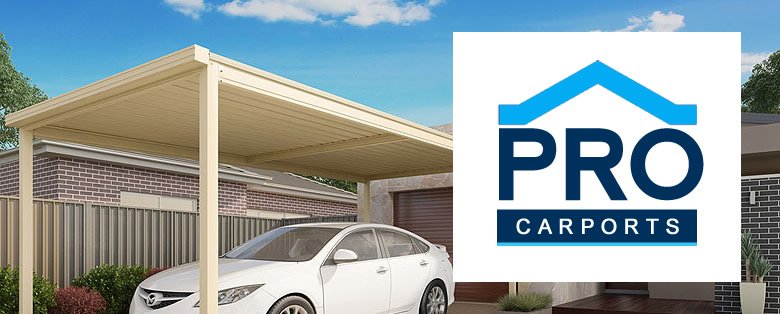 Many believe that building a carport is the least expensive and most simple of options when it comes to vehicle storage options.  However the price can rival those associated with the construction of a finished garage of matching size. A carport that measures 676 square feet (26X26) will comfortably and completely store a duo of vehicles, while leaving ample storage room. Keep in mind that the construction of a carport is not a typical do it yourself project, a variety of contractors (electrical, carpentry, concrete, etc.) may be needed in order to complete the job properly.
Carport Kits

The typical costs for self installed Carport Kits
The figures below are indicative of market averages for self managed projects. Please note custom carport design and construction can be considerably higher.
The average cost of construction is approximately $2,600 – $4,600. A version that is able to accommodate two vehicles tends to hover about the average of $5,000 – $8,000. The resale would yield an owner a 78% return on investment.
With the stated figures, your carport would cost, approximately, $8.80 per square foot.
Carpenters typically charge on average an hourly rate of $70
Electricians typically charge on average an hourly rate of $65 to $85
Painters tend to charge and hourly rate of $20 to $35
Homeowners that choose not to construct the carport themselves, generally opt for a general contractor that is able to address all of the various areas needed in order to complete the proper construction of the unit.
Custom Built Carports – DIY
When considering the costs associated with the building of a carport, the following must be considered. These are costs to use as a guide when managing the project yourself. If you prefer to have a company look after the entire project you would need to get a quote to get accurate figures.
Before the construction of your new carport can begin, the demolition of any current structures must be properly done. The average costs will vary according to the amount of work that needs to be completed regarding this matter.
Pour concrete to grade
Concrete is priced on average at $75 per cubic yard. In regards to the full slab and piers, the area will require approximately 26 cubic yards of space and would result in a cost of about $2000.
Gabled roof and wood framing construction
Typical methods of construction use 2X8 beams that have 4X4 beams bolted to them with the remainder of the structure requires galvanized bolts, angle brackets, rafters and joist hangers. Depending upon the design used, the pricing of the lumber will vary although the slope of the roof will be around six inches.
Corrugated PVC Roofing
24 inches X 16 feet panel or length will cost a home owner an average of $12 to $15. The pricing does not include the screws and washers that are needed for the mounting onto the structure or any of the sealants that are needed to prevent leaks. Materials for the building of the carport will be within the neighborhood of $450 in addition to about sixteen hours of installation.
Colorbond Steel
Average costs of Colorbond steel roofing sheets are $29 per square metre.
Carpentry
Carpenters tend to charge according to either the square footage, or a per item basis. The hourly wage is generally approximately, $70 per hour.
Lighting and Wiring
On average, the hourly rate of electricians tend to be within the range of $65 to $85. An electrician can base their pricing by either the square footage or per item.
Costs of Enhancements
Panel installation or the installation of lattice panels will have a cost that varies according to wood selections and more.
The installation of hardware or a sliding barn door – A set of hardware generally costs $290 in additional to six hours of installation
3 foot by six foot eight inches exterior door installation – An exterior door that includes a lockset and half glass (depending upon the styling of the door of steel) will average a homeowner $2580 to $5000.
A workbench may also need to be constructed and installed
Available space within the rafters can be utilized for the construction of a storage loft
The longevity of the carport can be extended with the addition of eaves and gutters.
Getting Accurate Quotes
If you prefer to have a professional carport builder do the entire job for you then it is important to get atleast 3 quotes before you decide who to use.
Overview
There are carport kits that will provide homeowners with reduced costs; but waiting for the approval of councils or determining if your region will be conducive for the unit; will cause more headache than needed. Overall, as long as one does not go overboard, the costs associated with a carport will not exceed that of a garage. Transversely, should one become overwhelmed or not consider what is needed, the costs can become astronomical. While determining your choice regarding a carport, it is imperative that you consider the information that has been provided above.
If you have any questions please contact our team.