Five Reasons You Should Hire A Skip Bin 
How Can Hiring Skip Bins Benefit You?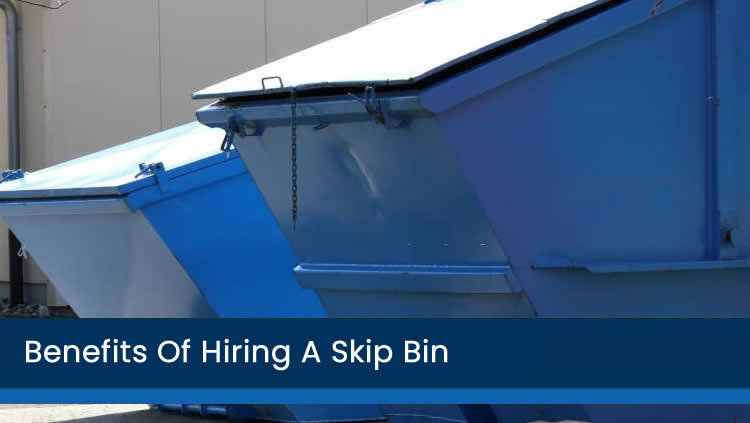 Waste disposal is a serious topic for individuals, communities, and the environment. Since it concerns everyone, it must be carried out considerately and properly. Professional waste disposal is the most suitable form of disposal for busy people. The pros at Pro Skip Bins Brisbane will take care of your rubbish disposal needs. You don't have time for lengthy trips to the dump, so let them handle it with their professional skips!
Skip bins are large metallic open containers filled with garbage and waste materials, collected at an agreed time or date. Once the skip is full, the company will come for collection and replace it with an empty one. Below are five reasons why you should hire a skip bin.
1. There are different skip bin sizes for different wastes
Skip bins are available in different sizes for waste disposal projects. The size classification falls into three skin bin sizes: mini, middle-sized, and industrial-grade skips.
Mini skips are the smallest skip bins and are ideal for small projects like garden cleaning, household cleaning, etc. In other words, they are more suited for use in residential homes and areas. Middle-sized skips are much larger and are designed to hold large commercial and industrial rubbish like plastics, computer wastes, timbers, saw shavings, etc. Lastly, industrial-grade skips are efficient for large projects like community relocation and demolitions.
The availability of skip bins in different sizes means they can deal with various types of waste, apart from toxic and hazardous chemicals and materials. If you have metal, timber, plastics, furniture, and paper waste, you can use skip bins. Also, you have a choice over what you hire since there is a wide range of skips to pick from.
2. Great for corporate image
Less clutter around the office means more clarity and productivity. While the items themselves may not constitute a health hazard, unsightly clutter affects an individual's ability to focus and affects productivity. As a result, the only way to guarantee productivity as far as clutter is concerned is to dispose of them quickly.
Responsible waste disposal is very crucial in the world we live in today. Where most companies are striving for environmental friendliness, you won't do your business much good if you don't adopt environmentally safe practices of waste disposal.
Skip bins help companies minimise the damage to the environment by safely recycling and disposing of waste. Professional skip companies sort rubbish into categories before disposal. This way, they can recycle some rubbish and dispose of others lawfully. Customers and clients will appreciate your business for its high ethical standards and safe waste disposal practices.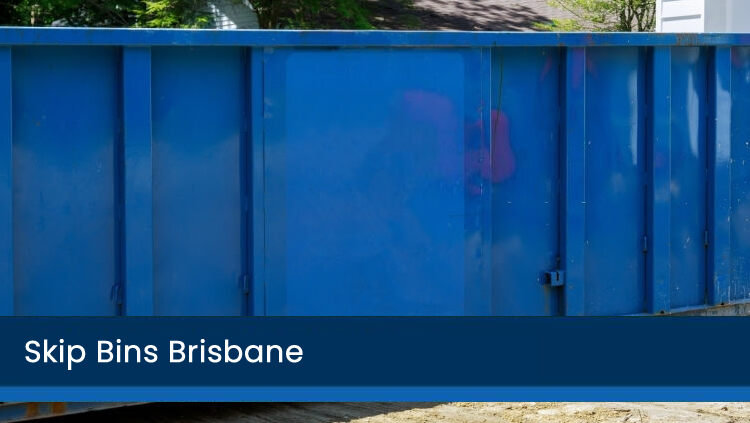 3. Guarantees healthy and safety
Garbage piling up in the home will make you or other members of your house sick. If we are being honest, most domestic waste usually starts rotting, smelling, and decomposing before disposal. Now, imagine keeping such waste close to your home.
Skip bins let homeowners store their rubbish away from home without risking stink. The metallic bins keep the bad odour out, and you can use them anywhere on your premises. Apart from this, the large storage space of skip bins makes it easy to get rid of certain household items. For example, if you have ever struggled to get rid of old furniture, you must understand how incredibly stressful it can be. With a skip bin, you only need to open the door, drop your waste, and wait for disposal.
Skip bins are convenient as you don't need to haul heavy items over the bin. Instead, you can use a rear access door and simply drop your rubbish.
4. Cost-effective solution
Hiring a skip bin is a cost-effective method of waste disposal for a huge volume of rubbish. Unlike pickup services, you only need to pay once. Companies that hire pick-up services end up paying huge costs in the long run. For example, if you have a steady source of waste like garbage cleanout or house renovation, you will pay for removal per visit. However, skip companies do it all at once.
Apart from direct cost, skip hire services collect rubbish after a period. In other words, you won't need to transport your company or household waste to the landfill. This ultimately saves the cost of fuel, transport, etc.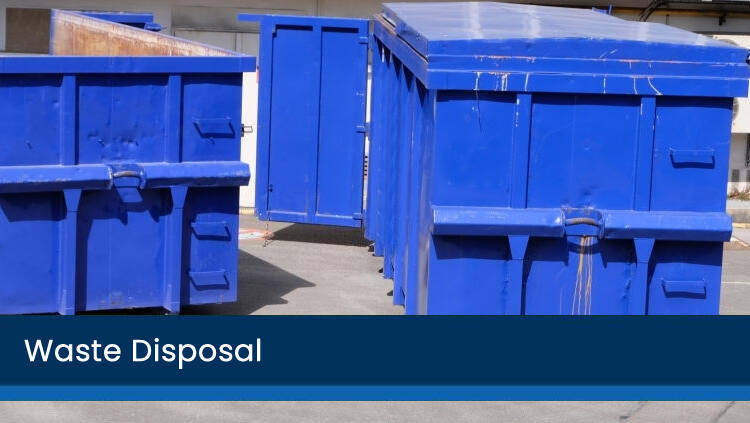 5. Saves time and energy
What would you rather do if you are not transporting waste to the landfill or worrying about it? Skip bin services helps you spend your time on more productive engagements. Instead of manually worrying about waste disposal, you can simply walk to the skip, dump the waste, and forget about every other step in the removal. Put differently, the method is so convenient that you can simplify the responsibility and avoid tracking every activity.
Conclusion
Follow the progression – pack your unwanted items into a plastic bag, dispose of them in a bin, and let professionals handle the disposal. That is the convenience that comes with using a skip bin for waste disposal.